We are pleased to announce Barbara Cockrell as a new team member at the LinkUp Realty Bartram

Park Office. Barbara brings a high level of expertise to the table and is the sister of famous real estate investing guru Ron LeGrand. She recently earned the Military Relocation Professional (MRP) designation and is quicly carving out her niche with the help of www.JacksonvilleVeterans.com, which was built exclusively for her as an agent with LinkUp Realty.  Here is Barbara's biography: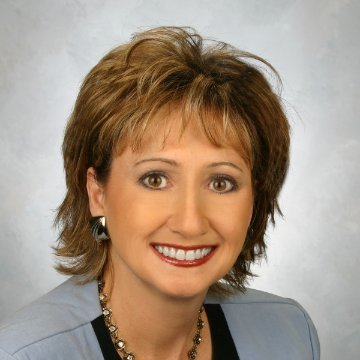 Barbara Cockrell is a licensed real estate agent, real estate investor, and marketer. After college, she managed an International Actuarial Software company for over 20 years (while buying and selling real estate part-time). Her management experience during that time included human and finance resources, real estate, and information technology including management of all computer based training.

Barbara then got her masters in real estate investing through knowledge and experience of buying and selling millions of dollars in residential and commercial properties and notes, business management, corporate entity structuring and asset protection, multiple income strategies, and information and internet marketing.

She currently operates a real estate investment and marketing business, is a licensed Realtor, and buys and sells properties in Florida, and Belize, Central America. Barbara loves her lifetime home environment in Northeast Florida, as well as Belize and all it has to offer through its diverse tropical lifestyle.

She saw the need to use less effort to create more sales and bigger profits for her clients and authored a course for selling houses online with marketing expertise. Through this training she collaborates with the experts in Real Estate and Internet Marketing to show how to sell houses fast.

While still raising and taking care of her youngest child, she knows the importance of juggling faith, family and career. She is passionate about helping to empower others to create a healthy body, mind, and spirit.
How LinkUp Realty is taking her business to the next level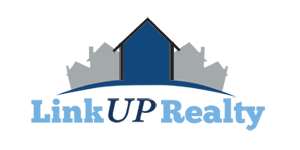 Not all real estate companies are created equal. We are building our brokerage based around YOUR success. By equipping you with unparalleled training, coaching, marketing materials, leads and support - our goal is to turn you into a machine. There are many reasons to join LinkUp Realty, but here are 10 that should give you something to think about!
FREE One on one Success and Performance Coaching with My Coach Fletch©. It is a fact that many of the most successful Real Estate agents in the US have a personal coach. Most of them pay $500-$1,000 per month for this amazing resource. Our staffed trainer and coach, Andrew Fletcher has not only been a top producer himself, but has directly worked for and trained under the top coaches in the US and has coached hundreds of agents directly. His program is unparalleled.
A steady flow of leads with no additional fees. We have generated over 200,000 real estate leads online and have plenty to spare (SEE PROOF HERE). Our agents typically get 2-4 leads each and every day from us, without additional fees.

Amazing, completely custom community and niche specific websites to help create farm areas, without cost.

(sample 1 , sample 2, sample 3, sample 4, sample 5, sample 6).

A top notch lead management and follow up system. Our CRM system provides our agents with everything they need to keep track of and effectively manage not only their entire sphere of influence, but all new leads. We even automatically set up long term drip email and follow up campaigns on your behalf for all leads.

Fully staffed, state of the art office and support team. Our new office is conveniently located in Bartram Park and is available for you to use at any time.

No monthly fees, desk fees, or junk fees. No kidding!

Reasonable commission splits. Our multi-teir commission splits are very competitive.

Your own custom built website. This website is not a simple template, but has everything you need to set you apart from the crowd.

See Sample
Facebook fan page with automatic daily posting in order to keep your friends and customers engaged. Facebook Page Example.


Full use of our staffed graphic design and marketing team, to help take your business to the next level.
When you join LinkUp Realty, you have an entire team of dedicated professionals at your disposal to help build your Real Estate business. Additionally, our agents get 50%-90% of their closings directly from the buyer and seller leads that we provide without additional fees/referrals.
Let us help take your business and career to the next level

Contact us today to discuss all that
  LinkUp Realty has to offer!
(904)733-4911