Does your short sale website deliver RESULTS?  Are you getting 5-10 listings per month off of it? If not, why are you sticking with something that is grossly overpriced and doesn't work? The Short Sale Specialist Network is #1 in the industry on the search engines and #1 in the industry in short sale lead generation, hands down. This has helped us generate tens of THOUSANDS of short sale leads across the country, and close THOUSANDS of short sale transactions.  We know search engine optimization and short sale lead generation.
Now, we are sharing our tactics and technology with YOU,
and we are even doing it for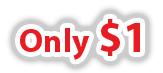 VIEW OVER 100 AGENT TESTIMONIALS!

Join the Short Sale Lead Machine Program

$0 Set Up Free Regularly $295
$1 First Month
$59 Each month After
For more information on these websites,
Visit www.ShortSaleHosting.com
Basic Sites
(RIGHT after set up)
GoShortSales.com
NewHavenShortSaleAgent.com
Customized Websites
ItsWendyShortSaleHelp.com
bbshortsflorida.com
TXShortSaleCalculator.com
TipTopExposure.com
Portland-ShortSale.com